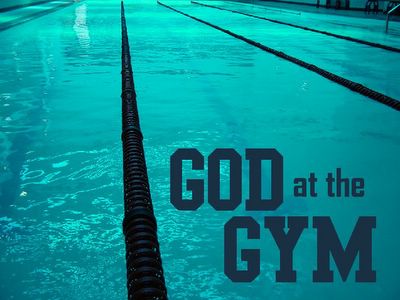 I'm convinced God loves people who exercise at the gym, a reality that becomes more clear to me each day. This past Friday, I went over to Innovative for a quick workout, and ended my ritual with a trip to the therapy pool. For all of you in Crossroads who belong to this gym (many of whom haven't been there in months, but I won't name names), you know it's the best way to relax the huge muscles you're recently aquired (restrain your laughter, please)! I noticed a guy in the pool, about my age, lifting weights. I couldn't shake the gut feeling that God wanted me to talk to him. But about what?
As I was thinking about what to say, he left the pool area. I thought the moment had passed. But he returned a few minutes later. I knew this was God as it has been in the past, so I approached him.
I asked him what he was doing, and he told me that 7 years ago he was in a severe car accident that left him completely paralyzed. Through much hard work, he has some movement, and needs to train 6 times a week, or his ability to walk will disappear.
I asked him if he believes in prayer; if he believes that God hears him and can completely heal him. He asked several questions about prayer, and then introduced himself formally.
He said he was really touched that I would care enough to offer to pray, and I assured him that I would. I have. And your prayers for this young man will make a difference.
Finally, yesterday I was praying for a certain individual while on a bike. 10 minutes later, this person came up behind me, and we spoke for about 30 minutes. He'll be at Crossroads tonight for the first time in over a year. Pray for God's blessing on his life.
Do you have a story about God at work in an unusual place? If so, I'd love to hear it. I know God wants to use you wherever you go, and you'll experience excitement and joy as you hear and obey his voice.